The newest form of the Rickroll?is here, only it's the Obamaroll: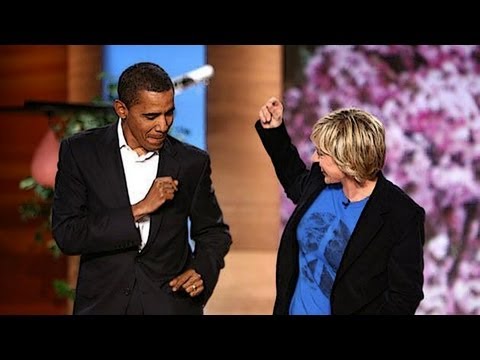 Now I try not to be political on the blog but I'm not afraid to say I'm a Republican. It really doesn't matter as I could say I was an Alien as Massachusetts ALWAYS votes for Democrats. So my vote really never counts, but I always vote. Click here if you're not registered.
But, I'm finding this celebrity thing for Obama interesting. First off, a presidential candidate shouldn't have any rhythm
This concerns me. Secondly they shouldn't look like they can really throw a left hook. What's the world come to when you can't make fun of the President when it comes to dancing and boxing?
On one hand I think it would be great for the country to finally get a black President but I don't want to do so just for that reason. I'm terrified at Obama's lack of experience and political seasoning. McCain is the real deal and he's no George Bush (my Republican bias).
So who are you voting for? They both have their own unique brand identity. Here's what it boils down to:
Obama = Change (whatever that means)
McCain = Experience (perceived to be tied to Bush)